The breakfast you deserve awaits and here's where
Breakfast is the most important meal of the day for a commuter (which you probably are!). It's even more important for the commuter on 2 wheels.


Steering your two-wheeled stead through traffic to work in the morning requires attention, alertness and energy. After all, you're not performing the traditional zombie commute en masse on public transport. Instead every morning has the potential to be a new adrenaline filled adventure. All in all, a high-quality breakfast is essential to fuel a cheerful start to the day.


Even though commuting on two-wheels is pretty fun, I get it — not a lot of people are massive fans of early starts, and as a result mornings can become a grey routine you just rush through every day. Luckily we happen to live in a city that has so many morning enlightenment options that that the only thing you should be calling grey is the Autumn sky.


Why not spice up your daily commute and pamper yourself on your way to work by making a pit stop to one of the coffee shops below. What's better than having someone serve you delicious freshly-made breakfast accompanied with a perfectly balanced double espresso while you sit back and focus on your taste buds? And once you're done and the clock starts counting down to desk'o'clock, you can walk off, leaving the dishes behind for someone else to take care of.


I have tried and tested every one and can thoroughly vouch for them... and my waistline knows it!

So, swap your usual toast and PG Tips for some of these exiting delicious alternatives and start getting the breakfast you have earned as an intrepid commuter on 2 wheels.


If you don't agree with our choices... let us know your favourite. I'm happy to try it!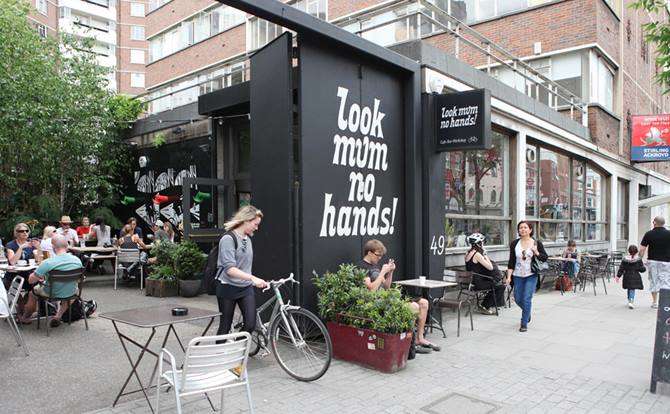 Best for rubbing handle bars with other bike commuters
Old Street and Aldgate
Both open from 7.30am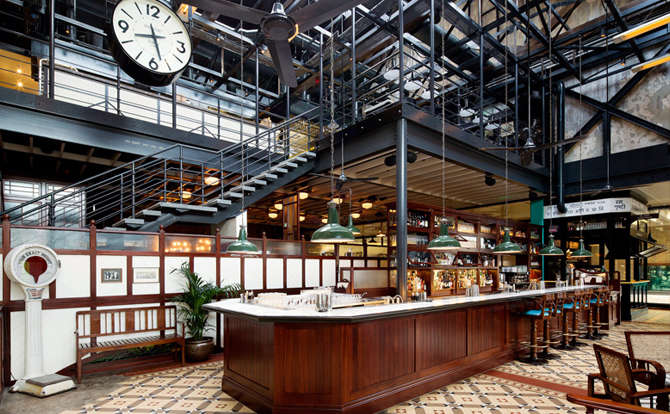 Best for the full non-english (Bombay in fact)
Shoreditch, King's Cross and Covent Garden
Open from 8.00am