Is London Europe's newest cycling super city?
The Danes know how cycling is done!


Having spent some time out there it's clear that to the bike crazy Danes it's a lifestyle and mode of transport choice rather than a sport. And that's how we see it at Dry Patch too. Luckily for London's two-wheel-commuter crowd, there is lots of good stuff happening on the home front. The investment we are talking about here is to do with cycling. But we believe getting more people on saddles of any kind has a positive halo effect on the 2 wheel revolution. It's a win-win.


One key driver for cycling has been the ever-improving cycling infrastructure in the city. Next year there could be more cyclists than drivers commuting on the roads. "In London - what the Jeff are you talking about?" we hear you doubtfully cry!
Don't just take our word for it; this is what the clever clogs at TfL believe -
click here for proof
.
Cycle superhighways may not be perfect yet, but the expanding blue routes have cemented cyclists' position as legitimate road users. And the the prevailing wind of of cycle commuter growth means they better get better!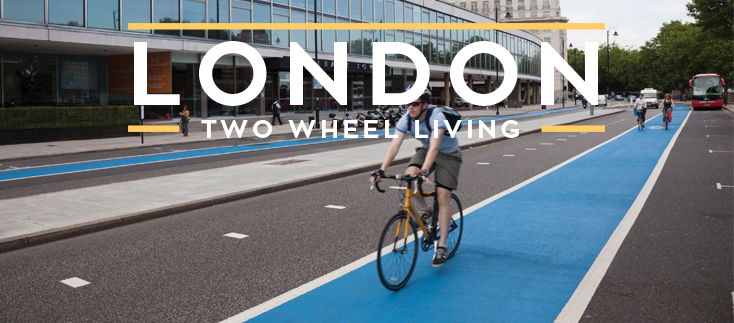 Another intriguing development is the potential pedestrianisation of Oxford Street (
click here for an article on this
). Only a few short years ago this would have been inconceivable. Even if traffic is simply lessened in the area, which could be the middle ground, it suggests that attitudes are changing for the better. In an ever more ecologically educated city, there are more of us wanting reduced pollution or traffic jams, and that's where our preferred modes of transport come in.
Then there is the potential creation of the London Boulevard which is also on the cards, and London Cycling Campaign (LCC) are working like ancient Egyptian pyramid executives (tirelessly) to turn London's third busiest cycling route running from Old Street to Oxford Street, into a safer zone with a "café society" atmosphere. LCC was also behind the recently launched traffic ban at Bank junction that has made the zone much safer than it used to be. Check
#ThanksForBank
to see what the now happy commuters think of it. And read the Evening Standard piece
here
.
It gives us a tingle of excitement to know that the future of London looks more positive than ever before for those of us who cycle.

There's a lot of work to be done, but maybe we're not as far from the Danish way of life as you'd think!